QCMS-FMS
A strategic solution insure data integrity of scientific core raw data of non-chromatographic
standalone instrument used for QC analysis.
Why You Need QCMS-FMS?
Solution to insure integrity of Scientific Data genrated from non-chromatographic,standalone Instruments used for QC analysis and automatically capture and catalog the real time scientific raw data from all instruments and make a centralized data repository. As different instruments have their own standalone PC's, QCMS-FMS offers highly secured environment for preservation of data. We offer our clients with strong backup policies to keep data secure as well as easily accessible. It also helps in managing audit trail on the central server for each and every action taken on analytical files or raw data files.
Benefits
Seamless communication and scientific data transfer from client or standalone PCs located at different locations with a centralized server.
Compliance-ready, secures environment to manage organization's scientific data and intellectual property.
Secured environment by disabling cut, copy, paste, move, delete option from the native systems without affecting operations of other third party software.
No mishandling of raw data by any of the users.
Our QCMS system allows data capturing from machines with no PC or operating software through USB or RS232 port. These data are viewed or reviewed by authorized users.
The printing and capturing of reports are done through centralized database and are saved in PDF format as well.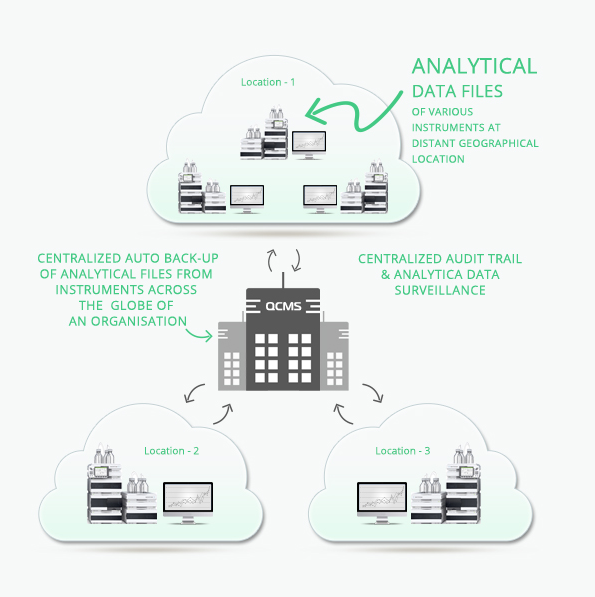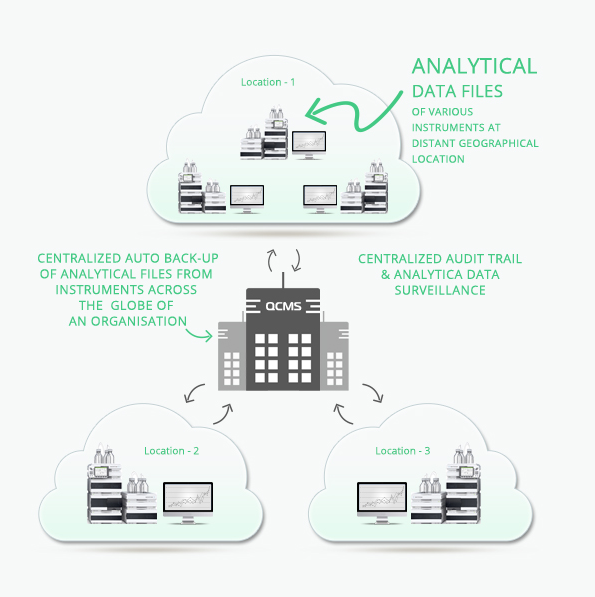 MORE FEATURES
There are comprehensive features that will strengthen your quality control operations.
Dont's hesitate to contact us
and we will get back to you.
[contact-form-7 404 "Not Found"]